This past Thursday, Developers Facepunch Studios have now pulled Rust out of Early Access after four years, bringing the full release of the game and graphical changes. With Rust out of Early Access comes a price increase from $20 to $35 after coming to early access back in December 2013. Along with the full release, developers Facepunch Studios have confirmed that the update schedule will now run Monthly updates rather than weekly now Rust is out of Early Access. Like many games on Steam, Rust will be having two versions of the game live at once, a "Main" branch for the current stable game and a "Staging" branch to test their newest releases which will have daily updates.
"Think of it more like we're leaving Prototyping and entering Alpha" – Vincent Mayeur
What's in the Full Release?
Graphical Overhaul:
The most notable change for players playing Rust out of Early Access is a complete graphical overhaul. Vincent Mayeur wrote in a blog post that they have completely rebuilt the visuals "from the ground up combing over almost every aspect of the game, striving for consistency"
Through Rust's life as an Early Access title with constant updates, many of the game's previous textures were mis-matched for their surroundings so the visual update has come complete with a lighting overhaul, a new colour palette, improved post processing effects and improved textures for the landscape as a whole.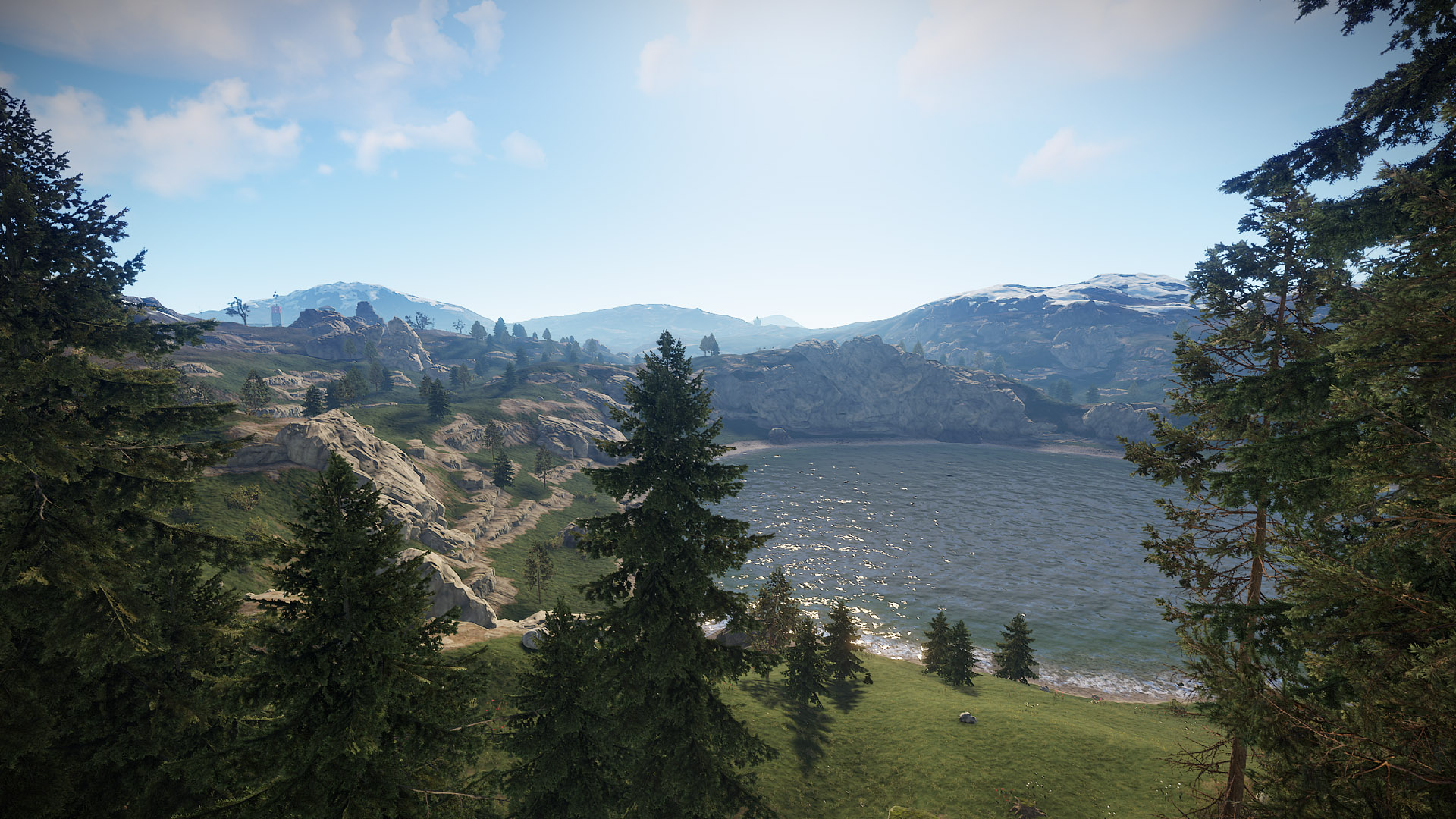 Procedural World Generation Fixes:
Bringing Rust out of Early Access, the developers have introduced fixes to the procedural world generation which includes harbours spawning correctly, new hilltop rocks and cliffs don't interfere with monuments and now blend with the surrounding terrain. They have also optimized and improved the procedural foliage placement and batching system so all the new vegetation that has been added works without system impacting performance. They have also made improvements to the generation of rivers, forests, rocks, vegetation and monuments to come together and generate a more immersive world.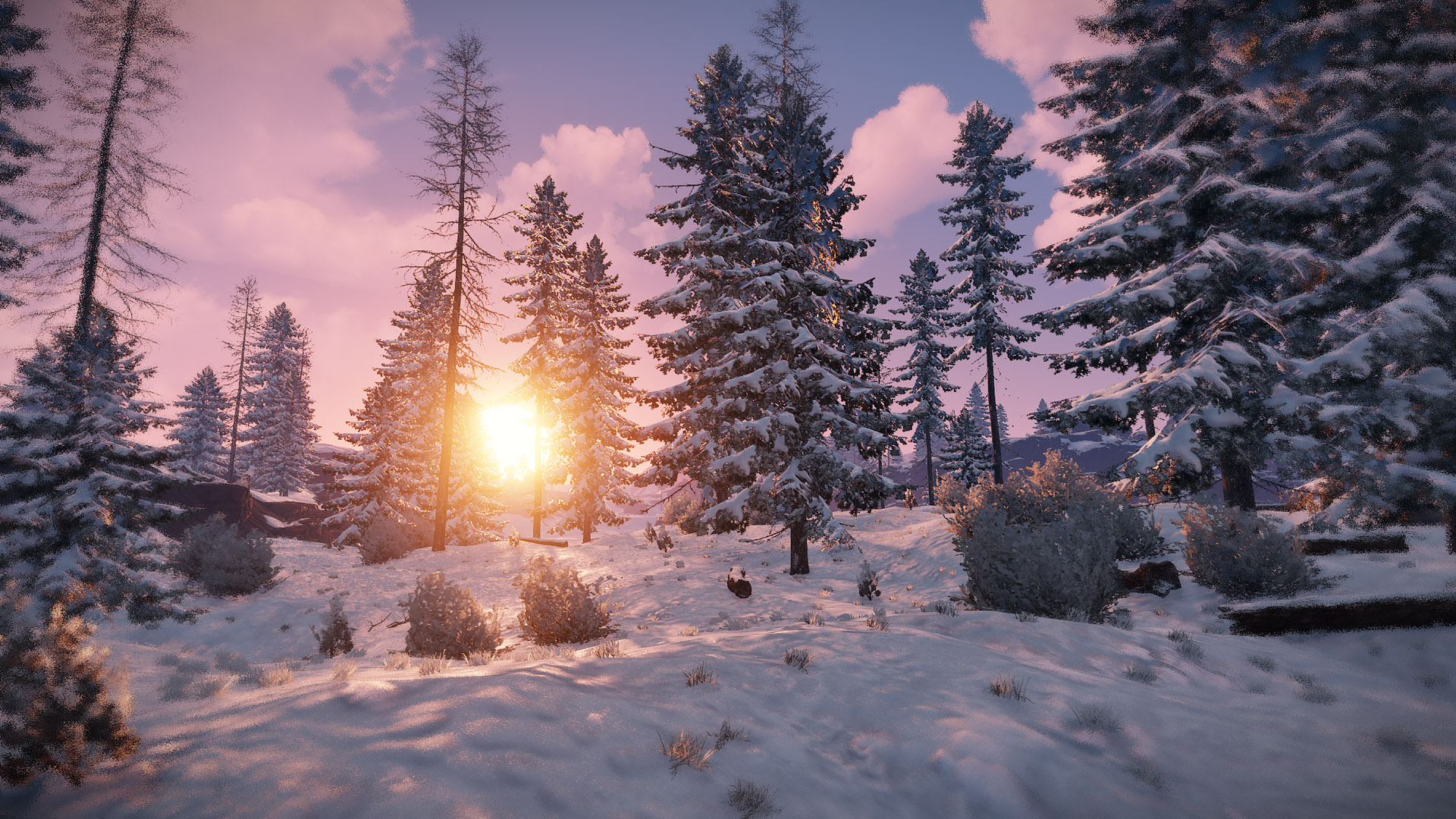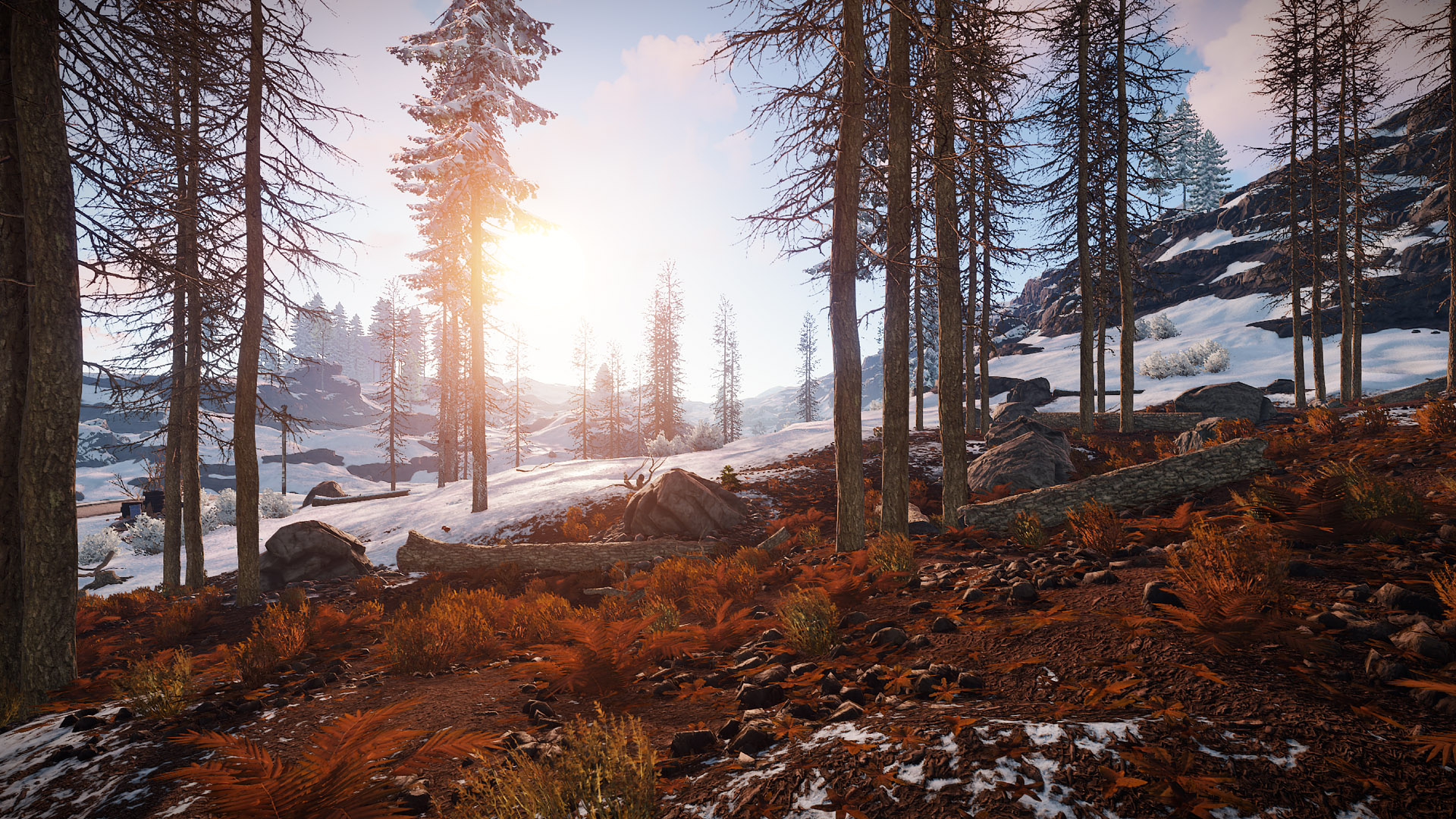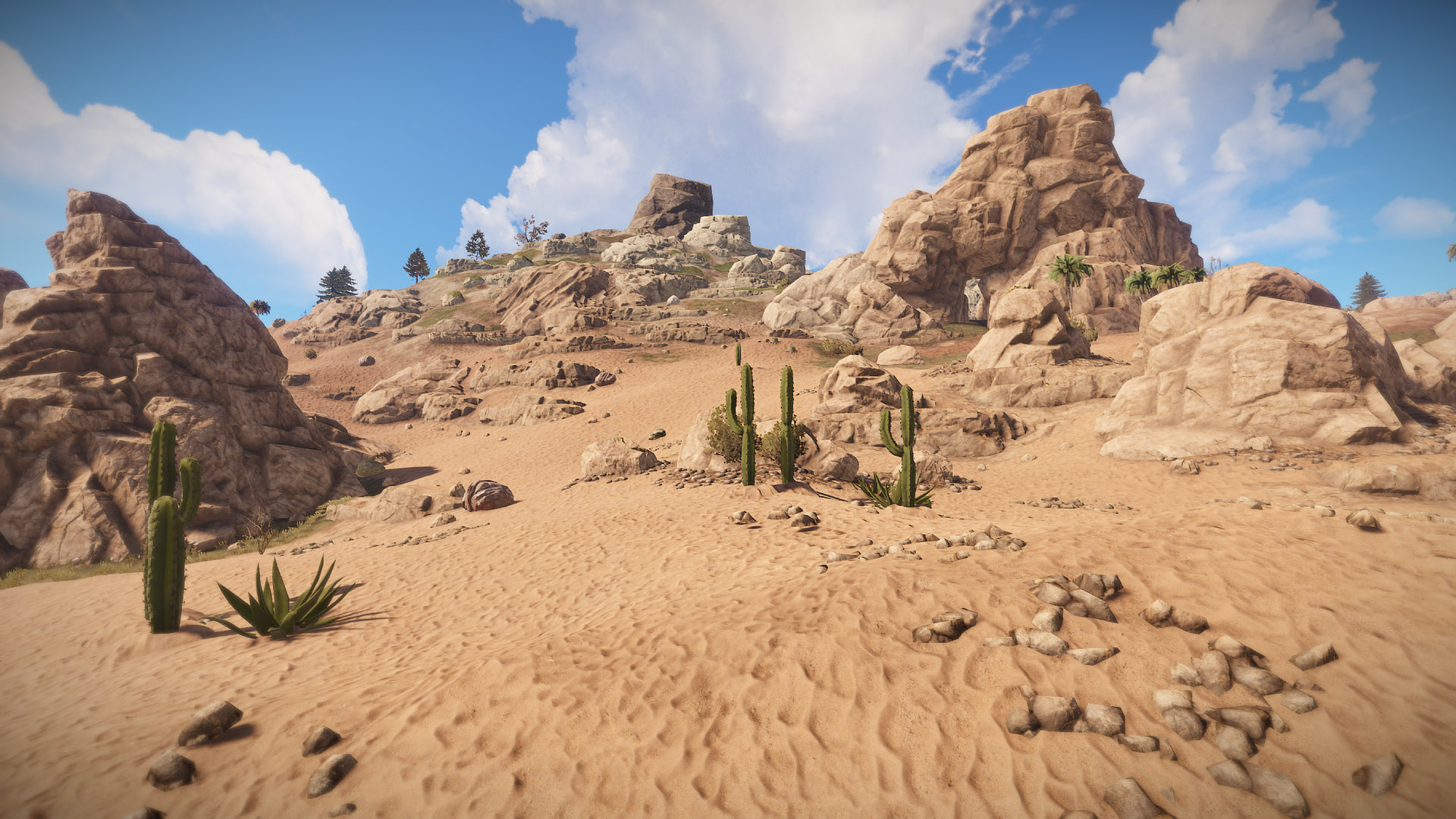 Recoil/Aiming Changes:
Aim Sway has been amended, this is the effect which causes you to swap randomly whilst aiming every few seconds. It has now been changed so it's only active if you've been aiming for a few seconds without firing, historically this has always been active, compromising player aim. The recoil for the AK47 has also been amended, so this horizontal pattern kicks in sooner to stop 100% accuracy in the first five shots.
Updated Viewmodels:
Along with the graphical improvements comes an improvement to the textures for player clothing and weapons seen in the first person camera. These were in place previously but did not have enough detail to hold up to a close camera.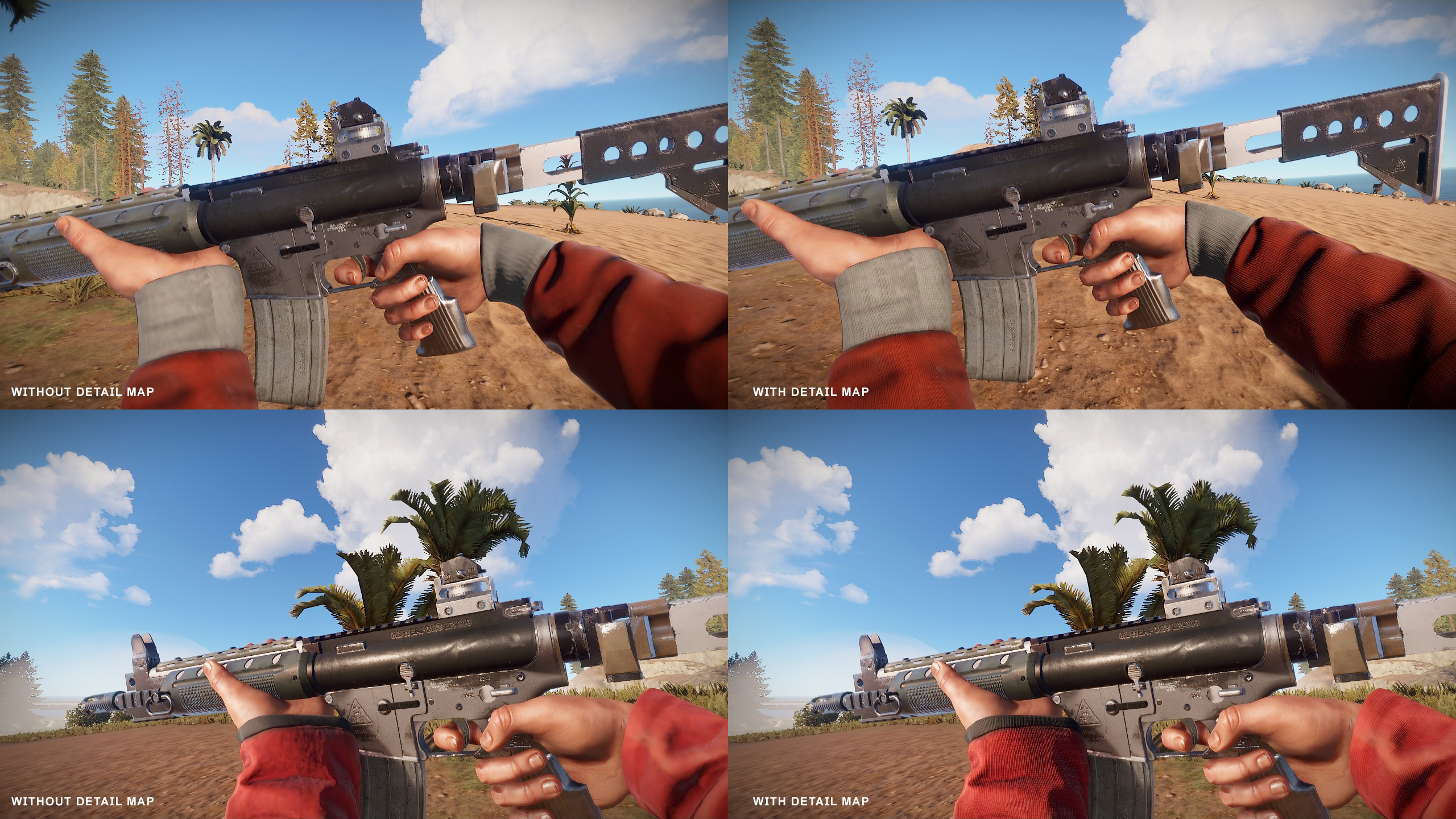 With all of the work that's gone into the Rust full release, I may have to jump back in and get involved again! You can find more information on the new release on the Facepunch dev blog.
What do you think? Leave a comment below!