PlayerUnknown's Battlegrounds is set to launch its new desert map, playable for the first time during testing for patch 1.0, included will be a PUBG pickup truck.
Although the new PUBG map has been in the news for months, this upcoming test round will feature a publicly playable build of the map. The desert map not only brings a new environment with a completely different layout to the game, it'll also come with weapons not found in the current map.
There will be a Sawn-Off Shotgun available on the map along with the pickup truck.
The first official look at the pickup truck was shared earlier, but we've actually known about it for a while, thanks to datamining of the 1.0 test patch. Now that it's been officially confirmed for the desert map.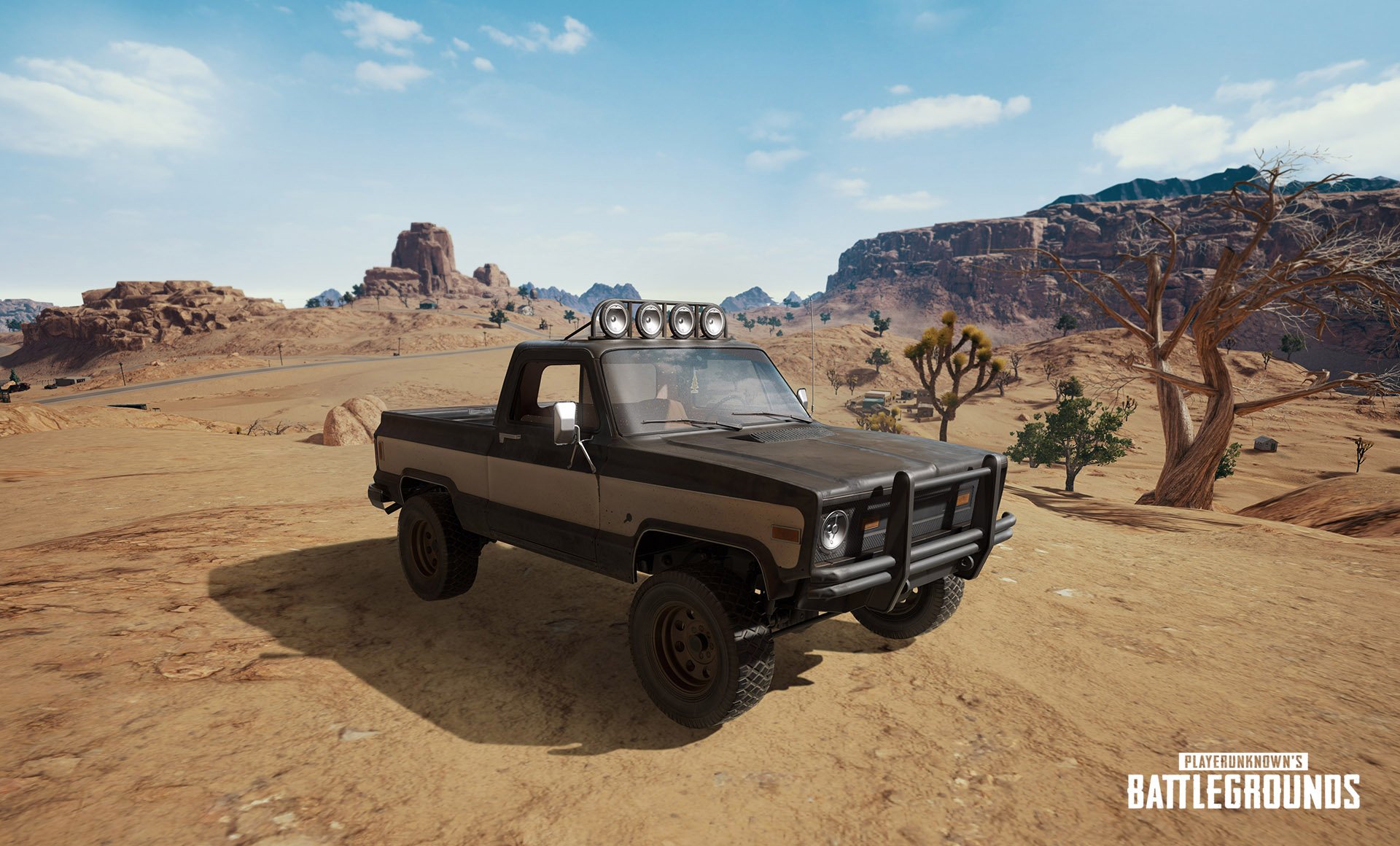 We do not yet know if the truck has room for more than two players, though it would be pretty cool if two others can jump in the back.
The next test patch, the one with the desert map, does not yet have a release date. We do know, though, that this Thursday's Game Awards show will feature the first ever gameplay footage of the map.
More coverage on this in the coming days.
What do you think? Leave a comment below!